GET THE FAST PACED ADVENTURE OF
THE DR. SCOTT JAMES SERIES
FOR 50% OFF!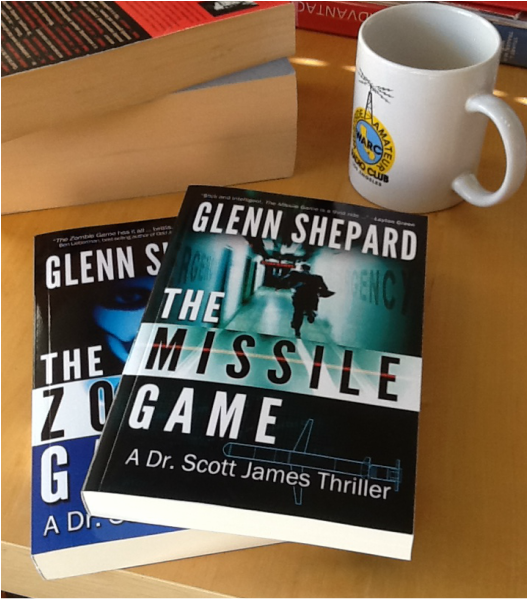 Mystery House is offering two great reads for the price of one.


Retail Amazon price, with shipping and handling: $41.37


Our sale price:
$19.99
For both books!


This SPECIAL OFFER Includes:

*A signed copy of The Missile Game
*A signed copy of The Zombie Game
*Special personalized inscription from
the author to the reader
*Mystery House's commemorative
series Post Card
If you would like to purchase this
SPECIAL OFFER with check or money
order, send your payment to:

Great Adventures Press/Mystery House Publishing
1926 Old Topanga Canyon Road
Topanga, CA
90290
An early art proof of
The Dr. Scott James Thriller Series'
one-of-kind, commemorative Post Card.