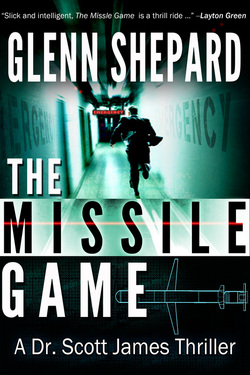 Chapter 50

Keyes drove away from the garage and through the back streets. Her face was red and she was breathing excitedly. "There's no time to waste, Scott. You promised to help me, and now you have to fulfill that promise. I've looked everywhere in the hospital for the drone control center and have tried to follow Waters to it. Even though he stays somewhere in the hospital when he's firing his missiles, I've never been able to find him."

"I don't understand why you need me."

"I've been all over his Penthouse and there's no control station there. I've even placed surveillance cameras all over the hospital and the Penthouse. His drones are flying over Iraq now as we speak. He'll go to his station to fire his missiles sometime today, which means that I'm dead soon if we can't figure this out."

"I still don't know what you want me to do."

"You know the hospital better than anyone, and you know Waters. Maybe you can think of something I've missed."

Looking at her, I saw something I'd never seen before: Panic.

My head was screaming. "I'm not going to help you bomb the hospital."

"There may be another way."

She looked at me.

"Scott, they're going to kill me."

"They're going to kill me, too," I said, "But if there are missiles somewhere waiting to be fired, and if Waters is in the hospital, then a lot of people will be killed in a missile attack on him. I will not be a part of that!"

Suddenly, Keyes' phone signaled a text message. She read it aloud. "Celena: Waters has disappeared."

"Scott, maybe I can kill Waters and deactivate his control center. Maybe that will be enough. Maybe we can find Waters and stop him. If we do that, then maybe they won't launch the missiles."

I pleaded with her. "Let's alert the police. Maybe I can convince them that this is a real terrorist threat."

She made a sharp turn, which threw me against the car door. "Look, Scott, Farok programmed my cell phone for me. If I press "6" and "Send," the missiles are sent. But if I press "8" and "Send" a suicide bomber will come. I never had any intention of dialing six and calling for missiles."

"This is bullshit! These guys want to reap massive destruction on America! They're just like the 9-11 attackers! And they're not going to let you get in their way!" I yelled. "Where are these missiles? We have to stop them! Now!"

I picked up her phone to call the police. "Where are the DAMNED MISSILES?!" I shouted.

Keyes looked at me, eyes wide and mouth open. "I … I don't know."

"Don't lie to me! WHERE ARE THEY?!"

She shook her head. "They don't tell all their operatives everything. I learned that in the Al Qaeda training. In case someone is captured and tortured, they don't know certain information. But Anna Duke will know."


---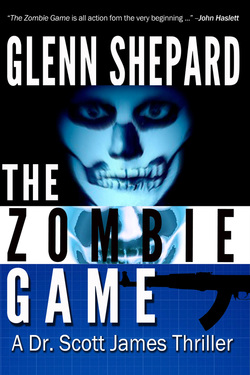 Chapter 21

I looked at Keyes and said, "I have to go out on a limb and trust the US Embassy. Maybe they'll give us the benefit of the doubt."

She shook her head. "We're both on the lam, Scott. After what happened in North Carolina, the CIA thinks you're a cowboy. And believe me, the Haitians are pissed about us giving them the slip at the airport. They'll throw us in jail. Let's go it alone for a while, at least until we know what's going on."

The phone was already ringing. "This is Dr. Scott James. I need to speak to someone about a matter of national security."

"Did you say your name was Scott James?"

"Uhm ... Yes."

"Hold for the Cultural Attache."

I put my hand over the phone and said, "She's sending me over to the 'Cultural Attache,' for some reason."

Keyes' mouth dropped. "Oh my God."

The phone cut out for a moment, then clicked back on, then repeated the cycle. Keyes started waving her hand frantically at her neck, signaling me to cut the connection.

In a low, barely audible voice that sounded like it came from the grave, a man on the line said, "Hendricks."

"Yes. I was trying to reach someone at The Department of Defense."

"You're from the boat."

"Uhm. Well, yes."

"You need to turn yourself over to the Haitian authorities right now or we're going to come get you, and your illegal, unwanted, operative friend."

Keyes, seeing the look on my face, lunged at the phone and turned it off. "Scott! Are you crazy?"

"We have to get the US Navy involved! The Coast Guard! Somebody! Anybody!"

"Scott, I've been in the spy business for a long time. The guys at the American Embassy with the bullshit titles, 'Cultural Attache' or 'Special Agricultural Assistant,' or whatever, are CIA. It's an open secret. That way if anybody wants to sell information, they know which guy to go to. You were just connected to the top one or two CIA guys in the whole country. That means they're looking for you. And me. They mean business. You want to stop this thing? Get on the Ana Brigette and tell them to come out there to get you. Then they'll see what's going on. But if you keep being naive about this, you're just going to end up in a Haitian prison."

I thought for a moment. "If we could somehow get aboard the Ana Brigette tonight, we could free Lars."

"Get me aboard the Ana Brigette tonight and I'll disarm whatever kind of hardware they've got out there," Keyes added.




---